Buying made easy
When buying a house it is so important to check it is the right one for you. There are several points you must consider before proceeding with any house purchase.
This guide is designed to assist you with understanding many of the complex issues associated with buying your property.
BUILDING SURVEYS
A building survey is a comprehensive inspection suitable for all properties, but especially recommended for:
All listed buildings
Those built before 1900
Any building constructed in an unusual way regardless of its age
Properties you are planning to renovate or alter in any way
Properties which have already had extensive alterations
A building survey involves a detailed examination of all accessible parts of a property and can be tailor-made to suit your individual needs and concerns.
A building survey includes the following:
Major and minor faults
The implications of any defects and possible cost of repairs
Results of testing walls for dampness and timbers for damage including woodworm or rot
Comments on the existence and condition of damp-proofing, insulation and drainage (although the latter will not be tested)
Extensive technical information on the construction of the property and details about material used in construction
Information on the location
Recommendations for any further specialist inspections
A building survey does not include a valuation, although your surveyor should be able to provide a separate valuation report if required.
---
STAMP DUTY
Stamp Duty is payable on conveyances and land transfers. The table below details the amounts due as from 28th March 2000.
| Property or lease premium or transfer value | SDLT rate |
| --- | --- |
| Up to £125,000 | 0% |
| The next £125,000 (the portion from £125,001 to £250,000) | 2% |
| The next £675,000 (the portion from £250,001 to £925,000) | 5% |
| The next £575,000 (the portion from £925,001 to £1.5 million) | 10% |
| The remaining amount (the portion above £1.5 million) | 12% |
Example: If you buy a house for £275,000, the SDLT you owe is calculated as follows:
0% on the first £125,000 = £0
2% on the next £125,000 = £2,500
5% on the final £25,000 = £1,250
Total SDLT = £3,750
N.B. All amounts are now rounded up to the next multiple of £5.
---
VALUATIONS
A valuation is an inspection carried out on behalf of your mortgage lender to determine the amount and terms of a mortgage offer. Your mortgage lender will probably ask you to pay for the valuation and will send you a copy of the report. A valuation is not a survey. It's a limited inspection to identify problems that affect the security of your mortgage lenders loan. A property can have defects that are critical to yourself, but are not of concern to the mortgage lender and therefore won't appear in a valuation report. That's why you should not just rely on the information provided by a valuation when deciding whether or not to purchase a property.
You should have a survey carried out on the property you intend to buy, and carefully consider its results before entering into a contract to buy it (or before making an offer in Scotland ). Depending on the seriousness of any defects and the cost of necessary repair work, you could try to re-negotiate the purchase price to reflect the cost of repairs in your offer or decide not to purchase the property at all.
Surveyors should comment on all parts of a property that are readily accessible but they are not obliged to inspect areas that are difficult to access. They won't lift carpets or shift furniture, but they will use a ladder to inspect roofs up to 3m in height.
Similarly, since most surveyors are not experts in electrics or plumbing, they won't test services such as the wiring and water.
---
HOMEBUYERS SURVEY AND VALUATION (HSV) REPORT
A Homebuyers Survey and Valuation Report, also known as an HSV is a service carried out to a standard format, defined by the Royal Institution of Chartered Surveyors (RICS). It is primarily designed for properties built within the last 150 years, which are of conventional construction and in reasonable condition.
An HSV is not a detailed survey of every aspect of the property and focuses only on significant and urgent matters. It's not suitable for many properties which are more than 150 years old, those in need of renovation or that you are planning to extend.
An HSV includes the following information:
The property's general condition.
Any significant defects, in accessible parts of the property, which may affect its value.
Urgent and significant matters that need assessing before entering into exchanging contracts (or before making an offer in Scotland ) including recommendations for any further specialist inspections.
Results of any testing of walls for dampness.
Comments on damage to timbers including woodworm or rot.
Comments on the existence and condition of damp-proofing, insulation and drainage (although the latter will not be tested).
The recommended reinstatement cost for insurance purposes (the anticipated costs of re-constructing a building in the event of damage by an insured risk eg fire). This is not the same as the market value of the property.
The value of the property on the open market.
---
CHARTERED SURVEYORS
Chartered surveyors are members of The Royal Institution of Chartered Surveyors (RICS). They can be identified by the letters MRICS and FRICS (professional members and fellows of RICS) or TechRICS for technical surveyors. Chartered surveyors are professionals whose academic qualifications and training have been approved by RICS. They follow a strict code of ethical conduct and professional standards. To find a chartered surveyor in your area, call the RICS Contact Centre on 0870 333 1600.
The cost will depend on what type of survey you need. Prices will differ according to the type and value of the property, its size, age and the complexity of the survey.
If a valuation or survey is being arranged on your behalf, perhaps by a bank or building society, they may charge an administrative fee for this service. You are entitled to know the amount of the fee being paid to the surveyor and the amount being retained by the lender.
A chartered surveyor will use the letters MRICS or FRICS - meaning they are either a member or a fellow of RICS.
A technical surveyor will use the letters TechRICS - meaning they are a qualified technical member of RICS.
You should also look for the following as a mark of membership:
---
BUYER'S CHECKLIST
Have you:
Received Home Information Pack?
Instructed your solicitor?
Applied for your mortgage and therefore paid the valuation or survey fee to your bank or building society?
Are you having a full structural survey? If yes, has this been organised?
Organised life assurance to cover your mortgage? If yes, have you filled in the relevant forms?
Before you can exchange contracts you will need:
Your mortgage offer.
Your deposit monies to be with your solicitor in the form of 'cleared funds' (bankers draft, building society cheque etc.)
To have signed your contract and agreed the fixtures and fittings list provided by the vendor.
Your survey report.
Your solicitor to have had a satisfactory local search, replies to enquiries, documentation relating to property you are buying (not applicable after 1st June 2007).
To have agreed a date for completion with your vendor and if you are involved in a chain all parties must agree the same date for moving. This must be agreed before your solicitor can exchange contracts and is not normally arranged for a weekend, bank holiday or other public holiday.
---
USEFUL LINKS
Your Neighbourhood, it is important to know your local neighbourhood. Below are a few links that will tell you all you need to know:
www.iammoving.com - Let people know you have moved - this free change-of-address service covers everyone from the DVLA to British Gas.
www.localx.co.uk - Local information supplied by Primelocation on property prices, council performance, schools and local services.
www.upmystreet.co.uk - Local information supplied by UpMyStreet on everything from Ambulance Response Times to School league tables.
Please note these links should only be used as a guide. Myler & Co Estates can not accept any responsibility for misleading or inaccurate information. We suggest you should confirm any information with the local authority or other professional bodies.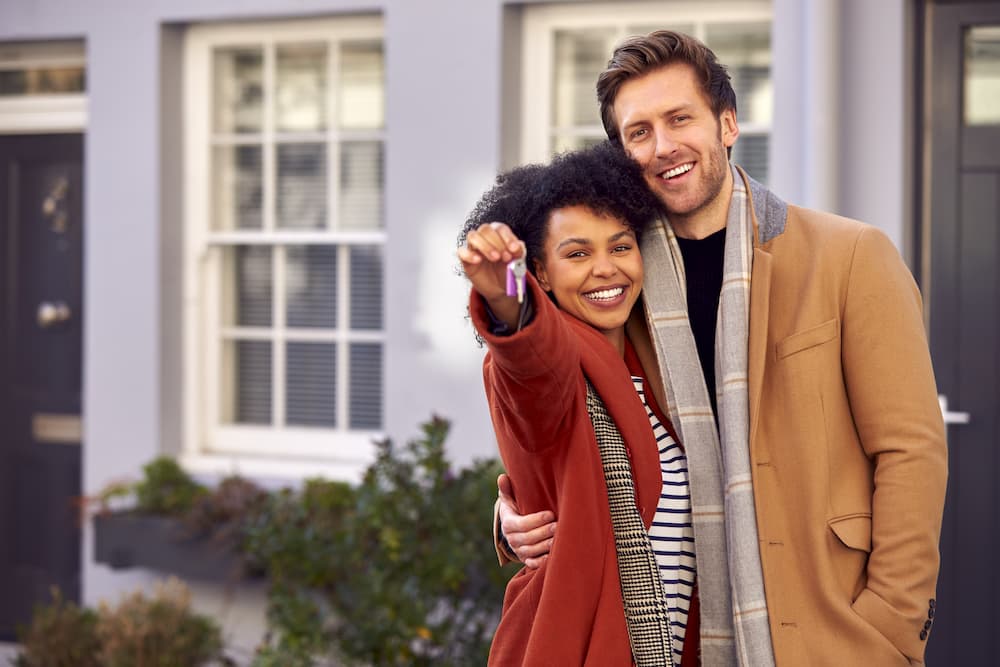 Read What Our
Customers Say
Many thanks for all the help and support you gave us when buying our first house! We know it wasn't the easiest of times.
Best wishes
Miss Carson
Miss Carson
Denise you've been a star. Thank you and all at Mylers for all your hard work in selling Holly Farm Court.
Patricia
To all at Myler & Co
I just wanted to say a big thank you for all the help you have given me over the last few months. I really appreciate what you have both done for me. I will...
Mr Hayes
To all at Myler Lettings
A big thank you for arranging all the jobs to be carried out at my house and finding a tenant so quickly.
I owe you a big favour!
Mr Clegg
To all at Myler Lettings
We are writing to let you know how pleased we have been with the professional service that Myler & Co have provided us during the sale and purchase of our...
Mr & Mrs Ashley
To All At Myler & Co
Thank you so much for arranging my mortgage and explaining in simple terms how everything works to me, it must have been hard work for you.
Many Thanks
Miss Adams