Estate Agents? What is so different about Myler & Co Estates, you may ask?
This guide is designed to help you make the right choices and understand how to work with your Estate Agent.
CHOOSING AN AGENT
The most crucial thing to remember is that a person's home is the most valuable asset they will ever own and without a doubt the most important factor that most people take account of when looking at property is how long has this property been on the market. Your house is only new to the market once, marketing in the correct manner will result in a rapid and efficient sale.
We are one of the only agents at present to offer a full written agenda of how we intend selling your home and achieving its true fair market value. Having carried out considerable market research across the U.K. within the property sector, there are three comments that keep coming up…
Lack of communication from my estate agent when enquires are made.
I can never get hold of my estate agent and they never return my calls.
What is my estate agent doing to sell my house?
There are a number of different ways to sell your property, including selling it yourself or at auction. Your choice will depend on how quickly you want to sell and how much leg work you want to do yourself. The main way of selling a property, however, is through an estate agent. Whichever agent you choose to sell your home could make all the difference to whether your home sells quickly and at the right price, so it's worth choosing carefully. It may be tempting to go with the agent that quotes you the highest selling price, but how long will it take to sell at that price?
Before you give any estate agent the go ahead, make sure they will do all they can to market your home. Before you sign an agreement, find out which of the following services they can offer:
Active marketing to find buyers
Professional and helpful advice
A fair suggested property valuation supported with evidence
Web sites with details of homes all over the country
Experienced staff
Excellent local knowledge
Full colour sales particulars
Pre- and post-sale advice
Web site updated by the second
Unlimited colour photos
Accompanied viewing service
Free current open market valuation with no obligation
Location maps
Marketing tools such as e-mailing and SMS messaging (picture messaging to your mobile coming soon)
On-line printable colour brochures
Competitive fees on a no sale, no fee basis
---
VIEWING PREPARATION
Before someone comes to see your home, make sure both the inside and the outside look well cared for and welcoming. People will be looking at your home from the pavement - or even from their car - and if they don't like what they see, they may not bother coming in.
Here are some helpful tips:
Tidy Up
Rooms look larger and more inviting when they are neat and uncluttered. Put clothes away and close cupboard and wardrobe doors, make the beds, do the washing up, clean the sink and remove any limescale from taps. Kitchen work surfaces should be clear, make sure bathrooms are clean and toilet seats are down.
Get the Lighting Right
Your home should look warm and cosy, inside and out. Replace any burned out bulbs, open the windows, (even for a few minutes - to get rid of any cooking or pet odours). If it's winter, make sure your home feels warm. Empty the kitchen bin, make sure the windows are clean inside and out, turn off the TV and put the radio on softly and tidy away any children's toys you have.
Sort the Kids Out
Make sure your children will let visitors look around your property without distracting them - you may wish to arrange child care. If you have pets, make sure that they and their food are out of sight.
---
During the Viewing
If you are at home while people are viewing your property, you have an opportunity to find out what's important to them. Listen for clues and, where possible, tell them about the features of your home and the neighborhood that you think would appeal to them.
Once you have told them everything you think is useful, let them look round the property again on their own so that they can gather their own thoughts and impressions.
---
RECEIVING AN OFFER
When someone decides that your home is the one for them, they will make an offer through ourselves and we will relay it to you.
---
ASSESSING AN OFFER
You may be lucky and get an offer for the full asking price. But many people offer a lower price to start with. They may do this because:
Their mortgage lender may not allow them to borrow enough money.
They may feel that the property is not worth the asking price.
They want to test your reaction.
It's important to remember that you don't have to take the first offer you get. In fact, you may be unable to accept a lower offer because you need the full asking price in order to buy your next home. We will talk the situation over with you.
---
ACCEPTING AN OFFER
There's no hard and fast rule on what makes a good offer, but it is important to know these basic criteria:
Are they first-time buyers and therefore able to move quickly?
If they have a home to sell, is it already on the market?
Have they already accepted an offer for their home?
How quickly do they need to move?
Do they intend to pay cash? If not, do they have an agreement in principle to a mortgage?
Accepting an offer from someone who isn't ready to move yet could lead to several complications and delays later. You may want your home to remain on the market until the buyer is in a stronger position. We will offer you advice on individual offers.
---
SELLER'S CHECKLIST
House Information Pack completed.
Signed agency agreement.
Agent's details approved.
Check solicitor has your mortgage account number and obtained title deeds from lender.
Check with your lender if you need to give them notice.
Give agent key for accompanied viewings.
Agent and solicitor have all your contact telephone numbers and e mail addresses.
Have preliminary discussions with financial adviser on mortgage requirements for the next purchase, if applicable.
Inform solicitor that offer is agreed.
Agree with solicitor the amount of deposit you are receiving from your purchaser.
Make sure you have received agent's Memorandum of Sale and check that the details of the sale are accurate.
Make sure you have agreed what to include/exclude with purchaser by way of extras e.g. carpets and curtains.
Agree target dates for exchange of contracts and completion with purchaser and make sure both parties' solicitors are aware of this date.
Make sure the survey has been carried out on your sale within two weeks of the sale being agreed.
Where applicable, complete mortgage application on purchase.
Inform schools, doctors, dentists etc of pending move.
Inform all utilities i.e. gas, electric and water companies of your moving date and make sure meters are read on the day of completion.
Send out change of address cards.
Start packing.
Viewers list.
Viewing sheet.
Repairs and Maintenance
Finish off small DIY jobs - touch up chipped woodwork and replace washers on dripping taps.
Before a buyer steps into a house, they will have already formed an impression. A well-kept garden, pathway and fence are immediately appealing.
Water can cause major problems in unwanted places. Check your roof and guttering, replace broken tiles and repair the lead flashing. It's worth casting an eye over the drains too. A drain cleared before a blockage occurs is easier on the nose and the wallet!
A regular lick of paint will keep a property looking good and keep deterioration at bay. A newly-painted front door with shiny brass fittings always creates a good impression. When selling, a surveyor will be able to spot if attempts at 'sprucing up' your property are simply quick fixes - he'll be much more impressed by ongoing maintenance.
Cutting the lawn can be a last-minute pick-me-up. Feeding it a couple of weeks beforehand will brighten it up and make it look healthy.
If your fitted kitchen units look tired, simply replace or paint and varnish the doors. This will be much cheaper than buying a totally new kitchen. If the units are in fairly good condition and only look dated, just replace the doorknobs, handles and taps. Another economical trick is to fit good solid worktops on to existing units.
Look and Feel
Paint walls - a pale, plain shade maximises the feeling of light and space and enables buyers to imagine their possessions in the property. Research shows that most buyers prefer natural, earthy colours to bright, bold shades. Although there's a wide range of paint colours available, magnolia is still the top-selling colour.
To prevent rooms looking too bland, use strong colours for accent walls or cushions and accessories.
De-personalise your rooms by removing personal items, such as family photographs and children's drawings, which may distract potential buyers. Buyers should be looking at the property not the owner's possessions, so hide these items until the property is sold. Removing clutter also makes it easier for buyers to imagine their own belongings in a room.
Plant pots can provide colour in your garden. If you don't have the time to fill your own, you can always get some ready-made.
Flowers and a bowl of fruit will brighten up a room and provide a pleasant smell.
Organise rooms - a property will be more appealing if rooms have a specific purpose and this allows buyers to see the full potential of the property.
Revitalise a bathroom with a green leafy plant and new taps, shower curtain and light pull. All these items can be picked up cheaply from DIY warehouses.
Coloured bathroom suites are out and old-fashioned white is back in vogue. If you've got an avocado or pink bathroom, consider investing in a white suite. It will add value to your property.
Restoring fireplaces and period features, such as ceiling roses and cornices, can add thousands of pounds to a property. If you don't have a fireplace then a striking picture can work equally well. If you decide to install a fireplace, look for an original period grate and surround in reclamation yards.
Tips
Avoid strong food odours - don't cook food such as fish or curry before a viewing as the smell will linger. The smell of freshly-baked bread or fresh coffee though is said to provide a welcoming feel to a home.
Ask friends or family to look after any pets during viewings.
Try and make viewers feel comfortable. Offer them a coffee and ask them if they need any further information about bills or local amenities.
---
USEFUL LINKS
Your Neighbourhood, it is important to know your local neighbourhood. Below are a few links that will tell you all you need to know:
www.iammoving.com - Let people know you have moved - this free change-of-address service covers everyone from the DVLA to British Gas.
www.localx.co.uk - Local information supplied by Primelocation on property prices, council performance, schools and local services.
www.upmystreet.co.uk - Local information supplied by UpMyStreet on everything from Ambulance Response Times to School league tables.
Please note these links should only be used as a guide. Myler & Co Estates can not accept any responsibility for misleading or inaccurate information. We suggest you should confirm any information with the local authority or other professional bodies.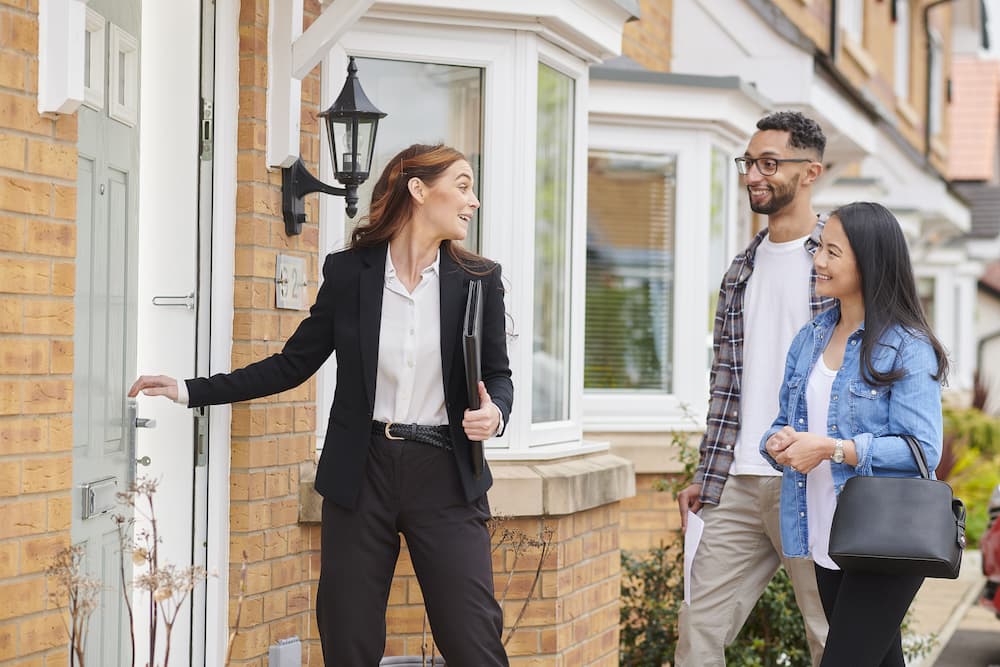 Read What Our
Customers Say
Many thanks for all the help and support you gave us when buying our first house! We know it wasn't the easiest of times.
Best wishes
Miss Carson
Miss Carson
Denise you've been a star. Thank you and all at Mylers for all your hard work in selling Holly Farm Court.
Patricia
To all at Myler & Co
I just wanted to say a big thank you for all the help you have given me over the last few months. I really appreciate what you have both done for me. I will...
Mr Hayes
To all at Myler Lettings
A big thank you for arranging all the jobs to be carried out at my house and finding a tenant so quickly.
I owe you a big favour!
Mr Clegg
To all at Myler Lettings
We are writing to let you know how pleased we have been with the professional service that Myler & Co have provided us during the sale and purchase of our...
Mr & Mrs Ashley
To All At Myler & Co
Thank you so much for arranging my mortgage and explaining in simple terms how everything works to me, it must have been hard work for you.
Many Thanks
Miss Adams